Want more National Parks News? Check out our past episodes.
Have a news tip? Email us at [email protected].
Prefer to watch the news? This episode and past episodes of the news can be found on our RV Miles YouTube channel.
NPS Welcomes New Director
The Senate has confirmed Charles "Chuck" Sams III as head of the National Park Service, making him the first Native American to lead the agency. Sams was confirmed last Thursday evening by voice vote, indicating unanimous support.
Sams served in the Navy as an intelligence specialist before working in natural resource and conservation management. He will serve under Interior Secretary Deb Haaland, the first Native American Cabinet secretary.
Money for Major NPS Repairs
The Departments of the Interior and Transportation have announced their intent to funnel money into projects in national parks and on other public lands from the recently passed infrastructure bill. Included in the very early stages of talks are technology upgrades, the electrification of major transit fleets, and electric vehicle charging stations. 
At the Interior Department, the infrastructure deal provides for a five-year renewal of the Federal Transportation Program. The program will help invest in repairing and upgrading National Park Service roads, bridges, trails, and transit systems. The law also invests in projects that will help fund bridge replacements, repair ferry boats, and maintain wildlife crossings that keep people and surrounding wildlife safe.
The Departments of the Interior and Transportation have had a long partnership for nearly 100 years, in what used to be called the Bureau of Public Roads. As the Bureau became modernized throughout the 20th century, major rehabilitation projects and new transit became possible at our nation's most treasured sites. Sites that included Acadia, Grand Canyon, and Zion National Parks. This announcement refreshes that partnership.
Wildfires Ravage Sequoias
Land managers in the Southern Sierra Nevada are reckoning with the effects of large wildfires ignited by a significant lightning event earlier this year. Those fires include the KNP Complex, which burned mostly within Sequoia and Kings Canyon National Parks, and the Windy Fire, which burned mostly on the Sequoia National Forest.  
They estimate that across the footprints of the two fires, between 2,200 and 3,600 large giant sequoias have been killed or have been so severely burned that they are expected to die within the next three to five years. 
Combined with 2020s highly destructive Castle Fire, 13%-19% of the world's native population of large giant sequoias are gone.
Sequoia and Kings Canyon Superintendent Clay Jordan said quote "The sobering reality is that we have seen another huge loss within a finite population of these iconic trees that are irreplaceable in many lifetimes."
NPS Fee Increases
Fee increases are set to take place around the park system, including the cost of entering the maze-like Fiery Furnace at Arches National Park, and backcountry and river permits in Canyonlands. The Park Service says the increases will help fund essential maintenance projects and staffing at the parks.

Self-guided Fiery Furnace tickets will be $10 per person, with Ranger-led entry $16 per person. Backcountry permits at Canyonlands will now require a $5 per person per night fee in addition to the $36 reservation fee. River permits will jump $5 per person to $25, plus the $36 reservation fee for the party and a $6 recreation.gov fee. 
At Rocky Mountain National Park, an increase of between $5 and $15 is being proposed for front-country campgrounds, along with a $5 increase in park entrance fees, jumping the daily entry for a vehicle to $30. There are no proposed changes to the $35 weekly pass or $70 annual pass. Of course, we always recommend people buy the $80 annual America the Beautiful pass that gets you into all National Parks and other fee-charging federal lands. Check out our video on all the federal land passes in the description.
A Rocky Mountain Mystery SOLVED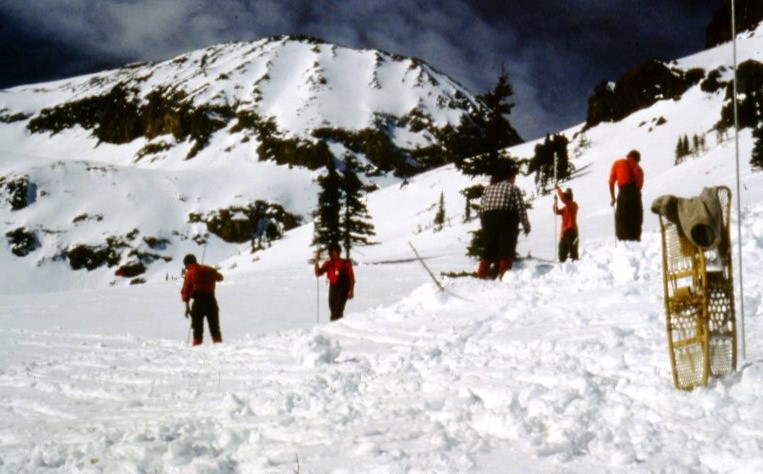 A 38-year old mystery may finally be solved as skeletal remains recovered on the west side of Rocky Mountain National Park are believed to be those of Rudi Moder, who disappeared in the park on February 13, 1983.         
Moder was a 27-year-old hailing from what was West Germany at the time. He lived in Fort Collins and was an experienced winter mountaineer. He departed the Zimmerman Lake Trailhead for a two to three-day ski mountaineering trip over Thunder Pass and into Rocky Mountain National Park never to return. His roommate reported him missing six days later, and search and rescue teams began attempting to locate him. Their efforts were hampered by more than a foot of fresh snow. Over the course of a four-day search, teams managed to locate Moder's food cache, gear, and a  snow cave he made, but never found Moder himself. Further searches that following year failed to turn up any additional clues.
That was until August of 2020 when skeletal remains near avalanche debris were discovered by a hiker. Rangers conducted an initial search but quickly had to redeploy services as the Cameron Peak Fire threatened the area, followed by the East Troublesome Fire, and then a blanket of snow. This summer, park rangers were able to continue the search and found the skeletal remains, along with skis, poles, boots, and other personal items believed to belong to Moder. 
Officials worked with the German government to analyze dental records, notify the family and repatriate the remains. Park officials think Moder may have been caught in an avalanche. The original search team in 1983 observed several avalanches within the search area.
With Moder's case closed, there are four visitors to Rocky Mountain Parks whose fates are still undetermined: a 22-year-old hiker who disappeared near Flattop Mountain in 1933, two hikers in their early 20s who disappeared during a storm in 1949, and a 70-year-old man whose abandoned car turned up at the Glacier Gorge trailhead in 2019. If you have any information on this cold case or the numerous others across the National Park Service, please regarding these disappearances, please contact the  NPS Investigative Services Branch (ISB) and/or the US Park Police.
Have a thought on the National Parks news covered? Let us know in the comments below.
---