Check out this wild Dashcam video as a motorhome flips on i-84 in Oregon.
You can see the motorhome flips shortly after attempting to change lanes without enough clearance. The RV then collides with a semi-truck causing the driver to lose control of the RV. It cuts across the highway rolling off the road causing it to flip it and come completely apart.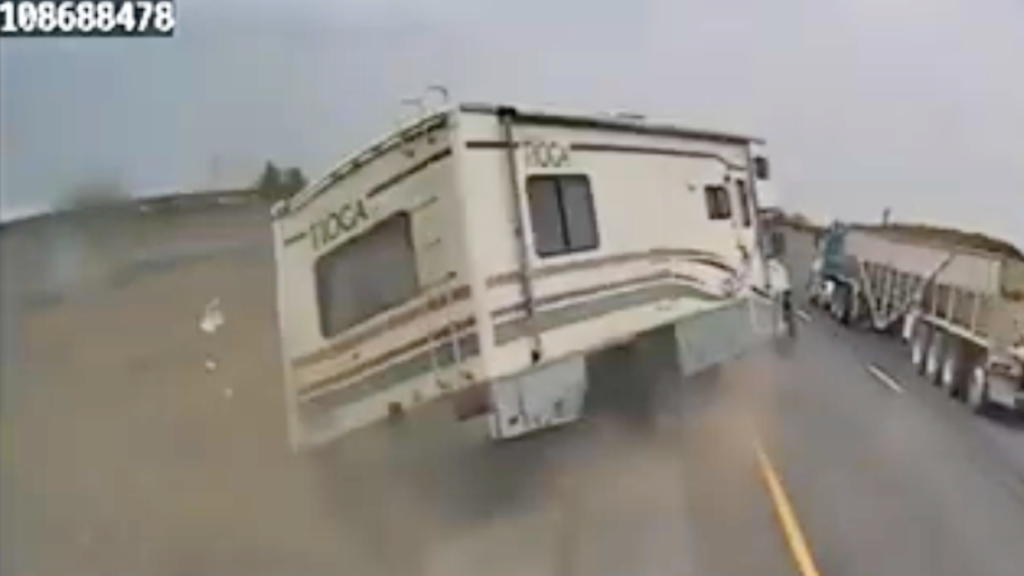 The driver, a 35-year-old man from Virginia, was found at fault for an unlawful lane change.
The RV was carrying four additional passengers an adult woman and three children, the youngest being 2 years old. Fortunately, all occupants of the RV and the driver of the semi-truck escaped the incident without severe injuries.
For more RV news, click HERE.