This week on the show – hidden perks you might not know you already have waiting for you, going out to restaurants with little ones, the secrets behind interstate highways, and a high-end Overlanding camper that's been under our nose since before overlanding was cool.
Listen below, or in any podcast app:
Did you know there is actual rhyme and reason to the Interstate Highway system? Jason didn't, Abby kind of did, and now thanks to this week's discussion, we all kind of know.
Eating out with kids? It's a challenge, but one Abby is willing to take on because the cleanup is way easier. A listener asks for suggestions on eating out with little ones, and Jason and Abby share what works for them, including a fun family game, good ol' pen and paper, and sometimes devices.
And finally, we are thrilled to welcome Bob Rogers, Director of Marketing for Lance Camper to the show. Lance is a brand we have appreciated and admired for a long time, so it was great to chat with Bob about Overlanding and their Altimeter vehicle.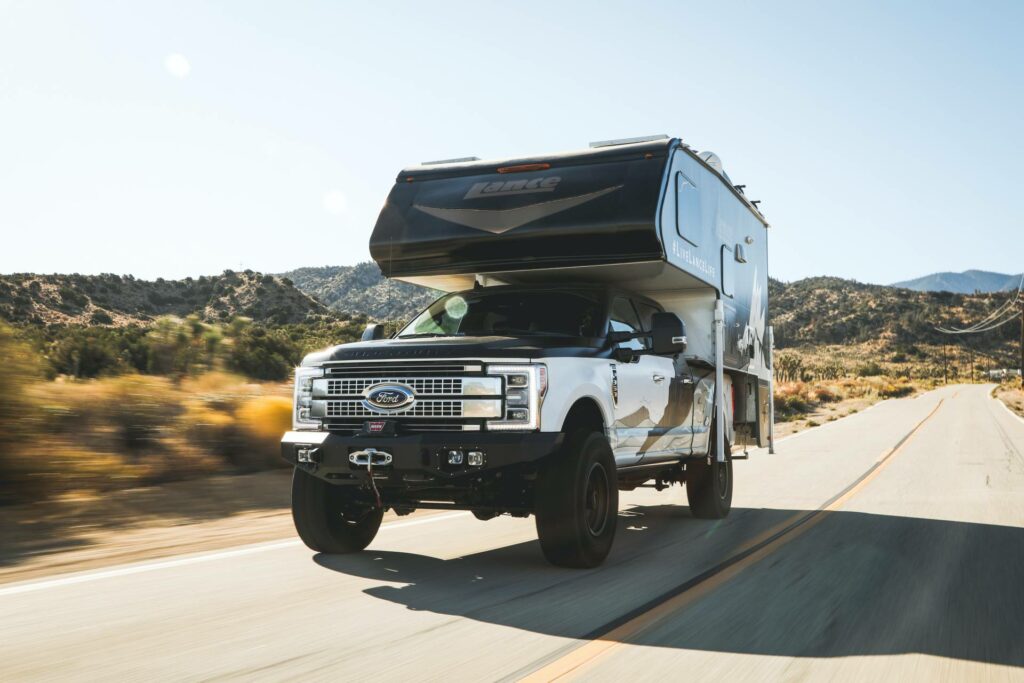 Have you checked out Airstream's new "comfort white" interior? It was Abby's fresh tank of the week:
---
Have an answer to the brain teaser? Enter it here:
[contact-form-7 id="3447″ title="Podcast Brain Teaser Answers"]
Want to skip the brain teaser and pick up your own RV Miles gear? Check out our Teespring store and save 10% with code RVMILES:
https://teespring.com/stores/rv-miles-store
Keep loggin' those RV Miles and we'll see you next week!
Thanks to our sponsors! Click the logos to visit them: