On this episode of the podcast, Chapel Hill North Carolina, home to great food, activities, and one of the most beautiful campuses in the nation, and fantastic museums to boot, including the wonderful Carolina Basketball Museum. Looking to freshen up the camper? We've got tips for giving an old RV that Joanna Gaines look. A croc is on the loose in Chicago of all places, and the podcast gets an unexpected hostile takeover.
Listen below or on any podcast app
---
Follow RV Miles on Facebook, YouTube, and Instagram
and Jason & Abby's personal travel adventures at Our Wandering Family on Facebook, Instagram, and YouTube.
Join the RV Miles Facebook Group here.
Click here to find the America's National Parks Podcast.
Go here to join the America's National Parks Facebook Group.
Click here to find the See America Podcast
And join the See America Facebook Group here
---
We kicked off the show by welcoming the Stressless Camping Podcast to the world. You can check them out and their great website about taking the pains out of camping here.
Amazon Prime Day is coming up in a few days, and we wanted to point you to this great Facebook group that scours Amazon for the best deals out there for campers. It's called Camping and RV Gear Deals, and you can find it here.
After Ethan and Jack took over the show for a bit, we got to our discussion of Chapel Hill. We stayed at the Aloft Chapel Hill, part of a wonderful, funky boutique hotel chain. Our visit took us all over the UNC campus, including the Carolina Basketball Museum and the Ackland Art Museum.
The Fresh Tank / Black Tank segment covered the phenomenon that is the Chicago alligator on the run for 5 days now, a man who will go to jail for spraying an 8th-grade class with bear spray, and blogger Sarah Lemp buys cheap RVs and flips them, and she's got tips for freshening up an older RV.
Looking for a Not All Who Wander Are Lost T-Shirt? Find it here.
We wrapped up our Chapel Hill discussion with the North Carolina Botanical Garden, the Kidzu Children's Museum in University Place, and a whole lot of food: Pazzo Italian, Elmo's Diner at Carr Mill Mall, Mama Dip's, The Egg and I, Top of the Hill Restaurant and Brewery, and Al's Burger Shack.
Make sure to follow RV Miles and Our Wandering Family on YouTube! See you next week.
Sponsors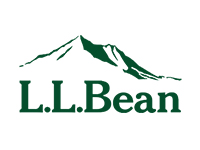 L.L.Bean:This year, L.L.Bean is joining up with the National Park Foundation, the official nonprofit partner of the National Park Service, to help you find your happy place – in an amazing system of more than 400 national parks, including historic and cultural sites, monuments, preserves, lakeshores, and seashores that dot the American landscape, many of which you'll find just a short trip from home. L.L.Bean is proud to be an official partner of the National Park Foundation. Discover your perfect day in a park at findyourpark.com.

Wholesale Warranties: RVs breakdown. Trust us on this one, and with repair costs averaging $300 per hour between parts and labor, there's no time like the present to protect your life on the road with Wholesale Warranties. Wholesale Warranties is the leading provider of warranty protection in the RV community. With a focus on reliable coverage and customer service, Wholesale Warranties keeps you on the road where you belong! Don't let repair bills sideline your summer RV trip. Your RV will break, but with Wholesale Warranties, your budget doesn't have to! Get a free quote today, so you cantravel with peace of mind tomorrow. Visit WholesaleWarranties.com, or call 800-939-2806 for your free quote.


PelicanCoolers.com: One of the easiest ways to keep costs down when adventuring is to pack your own food. Wander Bus doesn't go everywhere with us, and it's nice to have a cooler for meals on the go. Our 30QT Pelican Cooler is great to keep in the back of our van for when we're out exploring a city or National Park. They can hold ice for 6, 7, or 9 days depending on the size, perfect for small RVs without a fridge – no more swampy coolers. Head over to PelicanCoolers.com/RVMiles and use promo code RVMILES at checkout to score a free tumbler with purchase.

Roadtrippers: Roadtrippers lets you plan your PERFECT summer road trip and fill in your route with personalized stops along the way. Roadtrippers PLUS lets you add up to 150 waypoints on your journey. It's only $6.99 a month or $29.99 a year, and podcast listeners can get 20% off an annual subscription using code RVMILESPROMO at Roadtrippers.com/plusoffer.



Shady Rays is an independent sunglass company out to do it differently and give people a lot more bang for the buck. Their shades are polarized and made to hold up no matter what you do outside. Featuring a lifetime warranty, Shady Rays has got you covered. Drop your shades in the ocean, lake, off a mountain doesn't matter. They'll replace them free, all you do is pay a small shipping and handling charge. Shady Rays start at just $45 a pair, however, RV Miles listeners can get the BEST deal out there – 50% off two or more pairs with code RV. You could get two pairs of Shady Rays sunglasses for only $45 plus shipping and handling. Visit shadyrays.com to see their full lineup.