Listen Below:
Watch Below:
This week, we chat about the negative opinion of RVers that some tent campers and members of the general public hold, and we answer some listener questions about long-term camping. Plus, an absolutely absurd fire log that you have to hear about.
---
We kick off this week's episode with an interesting moonshine drink option, and then we discuss the surprising number of negative comments we've been reading regarding RVing in a National Park. Our recent video on upcoming changes to National Park campgrounds certainly sparked interest and with over 200K views, there have been a lot of opinions on the subject, the most unfortunate being the often misguided ideas some have about the RV community. We discuss what we can do to support a more positive narrative, set right a few incorrect assumptions and more. You can watch the full video below, and we hope you'll follow the link in the video's description and share your public comment with the NPS on their proposed changes.
Ask of the Week: Subscribe to our YouTube channel!
After the break, we share a few questions recently received regarding monthly stays at public campgrounds (Federal, State, Country, etc) and what to do if you find a city you love and want to settle down live full-time in your RV.
Finally, we wrap up this week with our fresh tank/black tank segment.
Abby's Fresh Tank: River Towns
Jason's Fresh Tank: http://mydrivelapse.com/
Special shout-out to Jason's "black" tank this week: The KFC 11 Herbs and Spices Fire Log.
Keep loggin' those RV Miles and we'll see you next week.
---
If you are enjoying the show we'd love a five-star review over on Apple Podcasts. Your five-star review helps put our show in front of more people, and we can't say "thanks" enough for your support!
Do you shop Amazon? Want to shop Amazon and help RV Miles out?
Use our affiliate link every time you shop and Amazon will send a little bit of money our way at no-cost-to-you!
RV Miles Stickers are HERE!!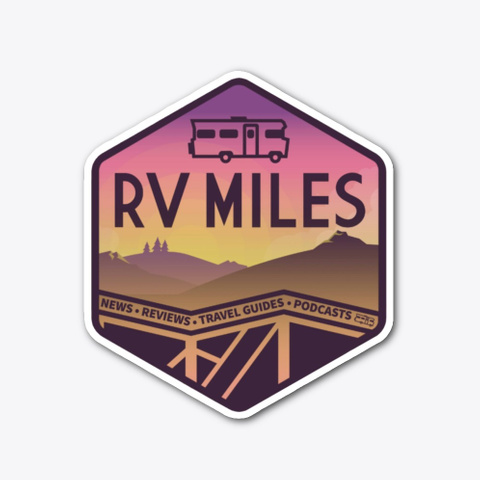 ---
Thanks to these businesses below for supporting the RV Miles Podcast! Click the logos to visit them: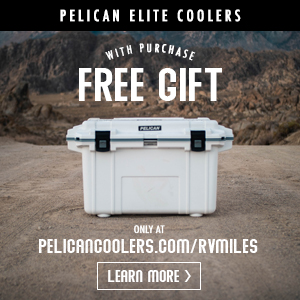 ---
Don't forget to take advantage of these deals specifically for RV Miles listeners:
Save $10 on a Togo RV Plus Membership with code RVMILES10X.
Save $10 on a new FMCA Membership when you click HERE.