Listen below, or on any podcast app:
The See America Podcast is sponsored by Roadtrippers. America's #1 trip planning app. Enjoy 20% off your first year of Roadtrippers PLUS with the code RVMILES917X.
---
By Jason Epperson
Mobile, Alabama doesn't get the street cred of other historic southern tourism towns like Savannah, New Orleans, and Charleston. Perhaps it's the massive shipping industry that lends an industrial vibe to some, but consider that Mobile is steeped in history. It was founded in 1702 by the French as the first capital of Louisiana. It's host to a massive concentration of historic architecture. And even though New Orleans somehow became the Mardi Gras capital of the world, Mobile invented the Mardis Gras parade and has been running an organized Carnival longer than anyone else in the US. Its French Catholic colonial settlers celebrated this festival from the first decade of the 18th century.
You could easily spend a week soaking in the Mobile area. We did that earlier this year, and on the outskirts of town, we found one attraction that rose above all the rest. 65 acres of year-round floral pageantry in a Southern estate garden like no other – The Bellingrath Gardens & Home.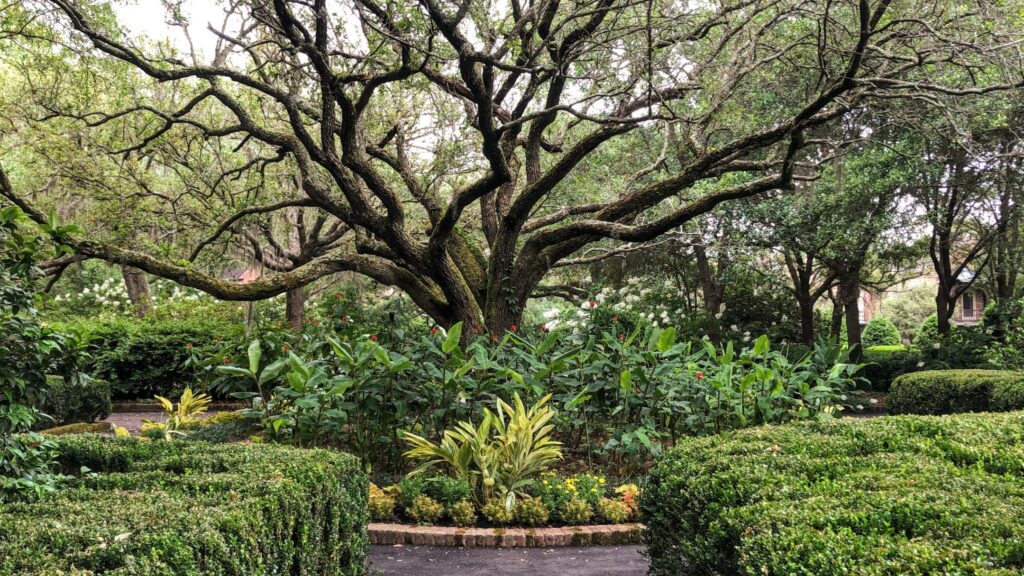 ---
Though a native of Atlanta, Walter Duncan Bellingrath was raised in the small town of Castleberry, Alabama, where he got his start at the age of 17 with the Louisville and Nashville Railroad. His first job was as a station manager and his duties included sending and receiving telegraph messages.
In 1903, Walter and his older brother William heard about an opportunity to purchase a new franchise to sell bottled Coca-Cola in southern Alabama. The franchise territory stretched down to the Gulf Coast and when it was determined that they should split the territory, Walter took Mobile since, as he later joked, he liked to fish.
He covered the hundred-mile radius territory single-handedly at first. It was not uncommon to see Bellingrath walking the train tracks between small towns because he lacked the train fare. His perseverance and warm personality won him many customers and his hard work made him a tremendous success. By the time the United States became involved in World War I, Mr. Bellingrath's Coca-Cola Bottling Company was a major business operation in Mobile.
Bessie Mae Morse of Mobile's early interest was in the arts, but practicality led her to be a stenographer. Her last job was with the Mobile Coca-Cola Company. She married its owner, Walter Bellingrath, in November of 1906.
The Mobile Coca-Cola Bottling Company became one of the most successful in the United States and Walter Bellingrath's business interests grew to many companies and boards, as he strived to provide for his adopted home town.
Success, compounded by sugar shortages during the war, took its toll on Mr. Bellingrath's health. In 1917, he was advised by his physician to buy a fishing camp overlooking Fowl River he had been admiring to balance his hectic work schedule with needed rest and relaxation. He completed the purchase in early 1919.
By this time, the Bellingraths' home in Mobile on Ann Street was known for its beautiful garden, which the couple graciously allowed drivers to enjoy during the spring. The collection of azaleas was the city's largest, and Mrs. Bellingrath began bringing cuttings down to her husband's fishing camp, which had been named Belle Camp. The conditions were ideal, and each spring, the collection became more spectacular, until the property turned into an elaborate estate, that the Bellengraths would make their home.
With the history of this new Bellingrath address, here's broadcast legend Barry Silverman, known as "The Voice of Mobile":
---
As the home grew, so did the garden, which feels like a very under-representative term for it. It's a 900-acre property, 65 of which are gardens — a Rose Garden, an Asian-American Garden, formal garden terraces and more. Mrs. Bellengrath was an avid collector, both of art and decor for the home, but of plants. Sometimes here choice to collect something was driven more by here concern for the person selling it.
Mrs. Bellingrath had a keen interest in antiques and collected from New Orleans to New York. As the depression worsened, she used her love of collecting to help provide for those in need while helping them keep their heads up. She always was ready to purchase an item brought to her porch in a car laden with children, paying top dollar for the so-called family "treasure," even if it had little value. Antique dealers along famed Royal Street in New Orleans had very few customers during the depression, and they saved their best for the lady from Mobile who never quibbled over a price. One dealer once admitted that when Mrs. Bellingrath arrived, prices doubled, but she never complained. She knew that her purchase might be their only sale of the week.
She had a great interest in her nieces and nephews, taking delight in her grandnieces and grandnephews as they visited. When one nephew admonished his young son for picking up one of this aunt's breakables, she overruled him. "Let him enjoy it," she said. "If he breaks it, he breaks it. Don't worry about it."
Her household staff recalled her as always asking about their families and quietly handing out $20 bills for small tasks completed. That's the equivalent of over $200 today. She offered to go to a dealership to help one young butler buy a car so he would not have to share a ride to work and he was astounded when she paid for the car in full.
Bessie Bellingrath died suddenly in 1943 at the age of 64. The Catholic Bishop was called to console Walter, and to ask permission for a group of nuns to say a prayer as a way of thanks for all that she had done for them. As the couple had been Presbyterians, this surprised Bellingrath. He had no idea that she had been sending flowers to the Catholic Providence Infirmary every week for years. The staff had been instructed to place fresh flowers in anyone's room who did not have flowers sent by family or friends.
Walter wanted the home and gardens to live on in Bessie's honor, so he created the Bellingrath-Morse Foundation to maintain the property and keep it open to the public indefinitely.
I shall always think of you wandering through a lovely garden,
Like that which you fashioned with your own hands,
Where flowers never fade and no cold wind of sorrow,
Blights our hopes and plans—And on your face,
The peace of one whose whole life through,
Walked with God.
– Your devoted husband
---
Today, the foundation continues that promise, keeping this unique icon for the Gulf Coast region and its thousands of exquisite plants and flowers thriving every day of the year.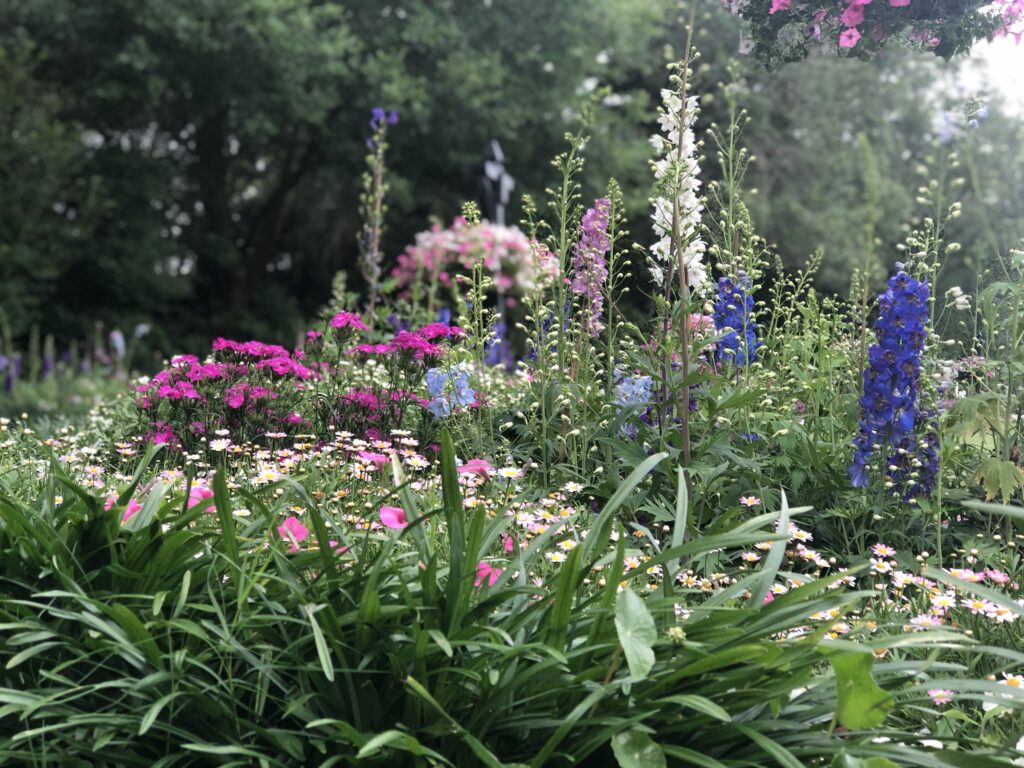 If you go, you can walk the gardens at your own pace, or add on a tour of the home for an additional fee. It's a striking way to spend an afternoon any day of the year, admiring the self-made success of one humble man and the tireless generosity of one splendid woman.
The holiday season is a particularly special time to visit, as you can stroll through a dazzling display which features 1,100 set pieces, 3 million lights and 15 scenes throughout the 65-acre Garden estate. In addition, the Bellingrath Home is decorated in its holiday finery and enhanced with beautiful poinsettias. The holiday event includes nightly choral performances on the South Terrace of the Home. The event, that they call "Magic Christmas in Lights" was named by USA Today last year as one of the "10 Best Botanical Holiday Light Displays."
---
Learn More
https://www.youtube.com/channel/UCLgWoxIVaLbUuVBZRKyXFzA
---
Connect With Us
Join the See America Facebook Group here. You can also follow See America on Facebook, Instagram and Twitter.
Find more resources for the U.S. based traveler at RVMiles.com.