Welcome to this week's RV and camping news brief. Have a news tip? Email Jason Epperson at [email protected].
By Jason Epperson
Watch Below:
A famous Airstream is set for auction, Americans can travel to Canada again, GM is set to be the first to bring hands-free driving to towing, fires are forcing evacuations and closures across the west, sweltering heat is on its way AGAIN, and more. It's time for the latest in RV and camping news.
Fires Continue to Burn in the West
400,000 Acres. That's how much of southern Oregon has been burned by the Bootleg fire, now the third largest wildfire in Oregon history, more than half the size of Rhode Island.
Northern California's Dixie Fire also exploded to "megafire" status late Thursday, forcing more mandatory evacuations in nearby communities. At more than 221 square miles in size, it's now the largest wildfire in California.
Another California fire, the Tamarack Fire near Lake Tahoe, had burned more than 78 square miles of national forest as of early Friday, destroying at least 10 buildings. Nationally, as of Friday morning, some 83 large fires were burning over 1.3 million acres, according to the National Interagency Fire Center.
The Department of Natural Resources in the state of Washington has closed all 14 campgrounds it oversees due to the risk of fires and a lack of resources to fight them. Washington's Fish and Wildlife Service closed 20 of its campgrounds in the eastern half of the state Friday night.
If you're nowhere near these fires but there's a haze in the sky, you're not seeing things. Smoke from western fires has traveled as far as the state of New York.
Heat Dome Expected this Week
Another heat dome is expected to descend upon most of the country this coming week. The Great Plains and Midwest are expected to see temperatures climb 10 to 15 degrees above average.
Heat domes tend to inhibit cloud formation — leading to a hot, sunny sky with no cloud cover, and it's certainly not going to help the exceptional drought that has been grasping most of the west for more than a year. About 80% of the lower 48 states will have highs over 90 degrees for most of the week.
COVID Outbreak Traced to Camping Trip
The Delta Variant of Covid-19 is causing some major metropolitan areas like Los Angeles, St. Louis, and Philadelphia to recommend or require masks indoors again for all people, regardless of vaccination status. Ohio has issued a recommendation for masks even outdoors for unvaccinated people in Ohio campgrounds after several Covid outbreaks were linked directly back to camping trips.
Canadian Border to Re-open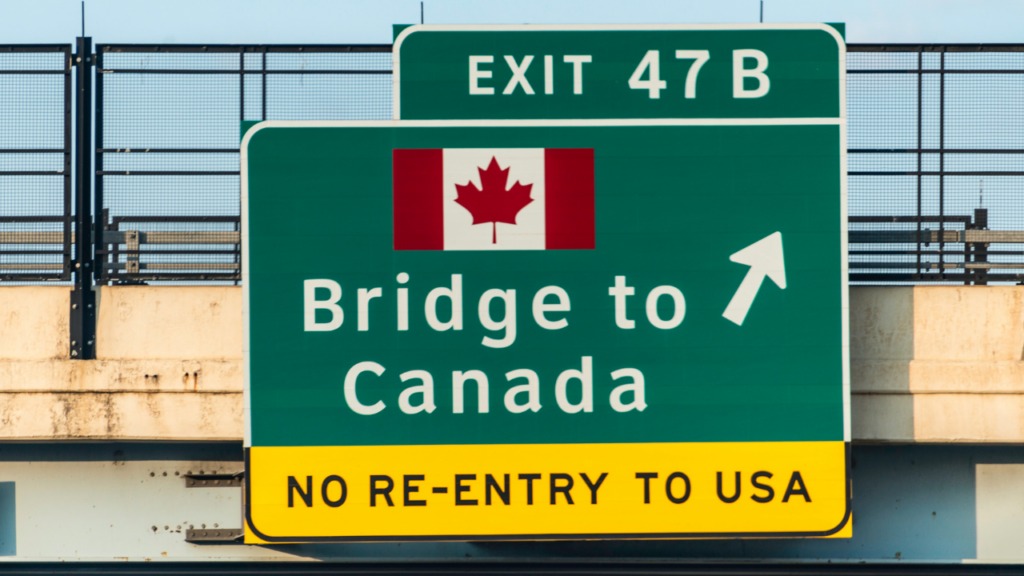 After 15 months, Canada will re-open the border for vaccinated Americans to travel into the country beginning August 9th.
Americans wishing to travel north will have to submit proof of vaccination to an app two weeks before crossing the border, along with a negative COVID test 72 hours in advance.
The reopening is one-sided, however. The U.S. has extended its closure of both the Canadian and Mexican border for incoming foreign travelers until at least August 21st. Canadian Covid cases have been trending steadily downward, with fewer than 400 cases per day currently. U.S. daily reported cases have nearly quadrupled over the last month, currently about 45,000 new cases per day.
Half of all 2021 Campers Camping in July.
KOA's Monthly Research Report for July projects 53.5 million households will take a camping trip in 2021, and nearly half of those people will have camped in July alone.
At the moment, 4.9 million new people are expected to have camped for the first time this year. While COVID concerns continue to be the primary reason for changes to camping plans, financial concerns and gas prices are also considerations.
While many assume that rising gas prices should be cutting into the amount of camping people participate in, they don't seem to be having a negative effect. In fact, rising gas prices may have more people camping as a way to save money on lodging for their vacations. Top states for summer camping according to KOA are California, New York, Florida, and Pennsylvania.
Changes to National Forest Camping Limits.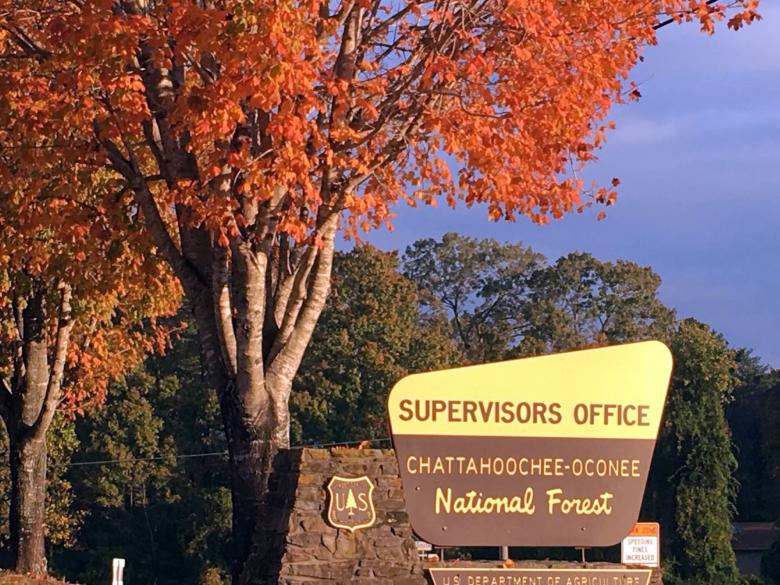 The Chattahoochee-Oconee National Forests in Georgia are proposing a change to the current 14-day camping limit, saying that people are becoming defacto residents of the forest.
The current rule allows people to simply move a mile away from their current campsite and start the 14-day clock over. The new proposed rule would allow 14 days of camping in the entire forest within a 30 day period. The forests are experiencing record visitation levels as a premier destination for more than 3 million people every year.
Increased use includes people seeking dispersed camping locations that do not provide restrooms, trash services or drinking water found at developed campgrounds. Overuse of dispersed camping often results in impacts to the landscape from litter, human waste and soil erosion into waterways.
The forests are taking comments on the rule change through August 25th.
GMC Brings Hands-Free Driving to Towing
General Motors is set to bring hands-free driver-assist technology to towing, something that most manufacturers have been avoiding.
The latest version of GM's Super Cruise driver-assist technology, set to debut on the GMC Hummer Electric pickup, will allow customers to perform more functions hands-free. The updated Super Cruise will roll out on the 2022 GMC Sierra, Chevrolet Silverado, and Cadillac Escalade.
Super Cruise is key to GM's zero-crashes, zero-emissions, and zero-congestion mission. The technology allows customers to drive hands-free but requires drivers to stay engaged throughout the ride.
Super Cruise automatically controls vehicle speed and steering, allowing you to zip along with your hands off the wheel, but it is geofenced, meaning it can only be engaged on certain roads, primarily divided highways. A driver-facing camera ensures you're always ready to intervene if the system needs a hand.
Super Cruise debuted 5 years ago, and it's been very successful in reducing crashes and providing a smooth driver experience, but it hasn't been available on trucks yet. Ford's BlueCruise features are set to be disabled when you're towing. But GM is saying you'll be able to drive hands-free with a trailer attached. Super Cruise will even change lanes and pass vehicles for you while towing your RV down the road.
Diesel Engines May Be About to Get More Expensive.
Provisions of a proposed California Air Resource Board (CARB) rule will greatly increase the cost of manufacturing diesel engines beginning in 2024, according to a report from the RV Industry Association.
The rule requires the manufacturers of heavy-duty diesel engines to comply with vastly more stringent exhaust emission standards and lengthens required warranty and useful life periods.
Some engine manufacturers are apparently questioning whether they will even produce engines in the sizes most utilized in motorhome chassis, which are in the 340-525 horsepower range.
While regulations set by CARB apply only to vehicles sold in California, the regulations become de facto nationwide as companies don't build different engines for only California, but rather build engines to meet the most stringent state requirements, allowing their engines to be sold in all states.
California is one of the largest markets for RVs. 13 other states have policies of mirroring CARB regulations. The RV Industry and engine manufacturers like Cummins are asking for an exemption from the requirements for model year 2024 and 2025 engines.
'Bago Buys Boats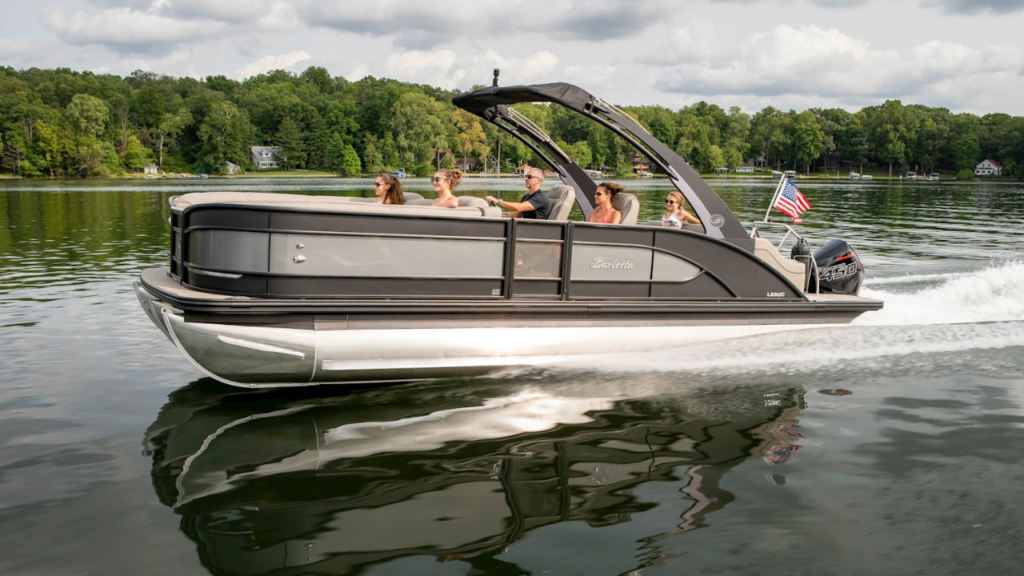 Winnebago has jumped further into the waters of boat manufacturing with the purchase of Barletta Pontoon Boats, the industry's fastest-growing premium pontoon boat manufacturer, for $255 million in cash plus Winnebago shares.
Barletta was founded in 2017 by Bill Fenech, who, along with his brother, Ron, and Don Clark founded Grand Design RV Company in 2012. Winnebago acquired Grand Design in 2016.
This isn't Winnebago's first foray into boating, either. Following the Grand Design acquisition, Winnebago also acquired the iconic Chris-Craft brand in 2018.
Own a Hollywood Airstream
Finally, Tom Hanks is selling his 1992 Model 34 Limited Airstream Excella, his home-away-from-home on dozens of the most popular movies ever made. The trailer will be actioned off, so you can buy it if you've got the cash. Hanks first used it on the set of Sleepless in Seattle, and it comes with some movie memorabilia and window stickers from many of the famous filming locations throughout Hanks' career. Among the accessories is an Apollo 13 mug signed by Hanks and his co-stars Gary Sinise, Bill Paxton, and Kevin Bacon. Hanks also autographed the cabinet next to the door for the buyer.
That's it for the news this week. Have a thought to share on the topics discussed? Leave a comment below and let's talk.
Get caught up on past RV and Camping News Briefs HERE.