Kampgrounds of America (KOA), the largest chain of campgrounds in North America, is introducing a new type of site. They call it the Signature Site. It will include an expanded patio with a covered seating area, such as a Skydeck or gazebo, expanded grilling elements, and a fire experience.
All of this will be required to be on at least 3000 square feet.
Upgraded landscaping will define the site and offer privacy for guests. Other potential amenities will include EV charging, leash-free pet Pens, and maybe even lawn games.
In the company's latest research, KOA found that 69% of campers expressed they would likely stay in a well-appointed, premium campsite. Additionally, a growing number of younger campers are more interested in socializing while camping.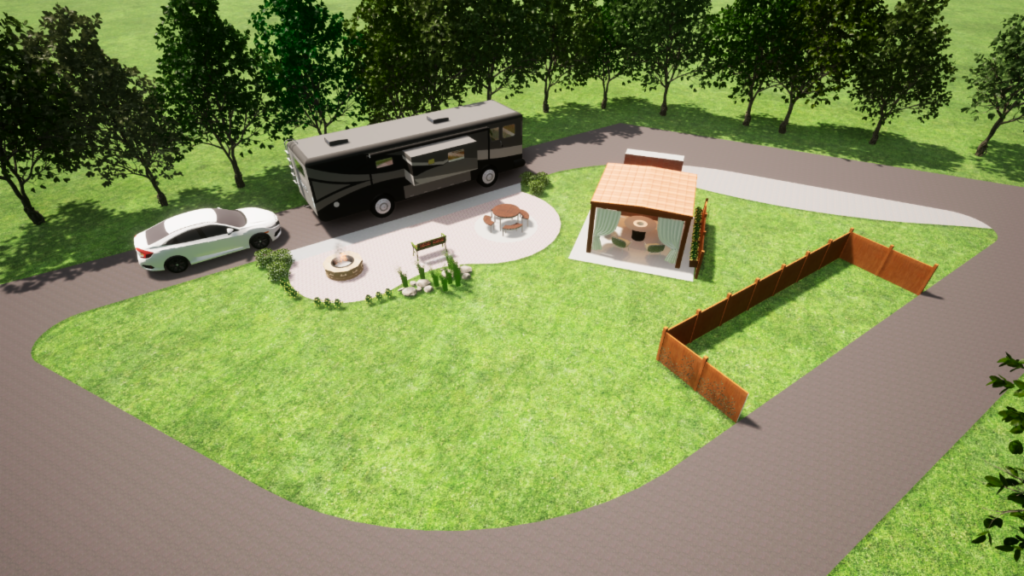 "The KOA Signature Site reimagines what an individual campsite can offer," said Darin Uselman, COO of KOA. "This elevated, expanded site caters to the camper wanting an exclusive campground experience."
Already under development at some KOA locations, the KOA Signature Site brings broader campground amenities to a site-level experience. KOA expects this to be a popular offering.
Don't expect to see too many of these though. KOA anticipates that just 50 Signature Sites will be available across the U.S. and Canada by 2025.
Would you pay extra for a site bigger than most homes? Let us know in the RV Mile Facebook Group or on the news video this story was included in.