The release of the new "Lightning" electric F-150 from Ford has the RV world in a tizzy over electric vehicles and their implications for towing trailers. So today, we separate fact from fiction over the realities of electric vehicles as heavy work machines. Plus, when it comes to resale value, is painting your RV a good idea? And we answer a question regarding short-term RV storage.
Listen Below:
Watch Below:
Resources mentioned:
Are Electric Trucks Ready to Pull RVs? (video version)
Yellowstone and Grand Teton Shatter Attendance Records
Winnebago's New Class B Campervan – Solis Pocket.
******
Want to support RV Miles while you shop Amazon? Click HERE. Looking for a Fresh Tank item or RV gear reviewed/recommended on a past episode of the podcast? Click HERE. Using our link to shop for anything on Amazon will provide us with a small kickback that helps grow and improve RV Miles content. Thanks for your support!
If you are enjoying the show we'd love a five-star review over on Apple Podcasts. Your five-star review helps put RV Miles in front of more listeners, and we can't say "thanks" enough for your support!
Thanks to these businesses below for supporting the RV Miles Podcast! Click the logos to visit them: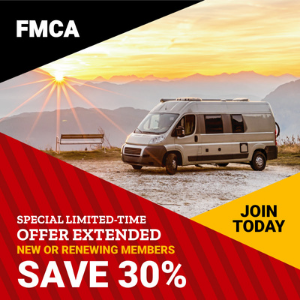 Don't forget to take advantage of these deals specifically for RV Miles listeners: