This week, we recount our journey to Colorado Springs and Manitou Springs, where we stayed at the Garden of the Gods RV Resort and visited its namesake park, as well as Pikes Peak. Plus, we share a wild new marketing campaign from Hotels.com that's aimed at RV buyer's remorse, and so much more.
Listen Below:
Watch Below:
---
We continue our tour of Colorado with a week long adventure in the Colorado Springs and Manitou Springs area!
Highlights:
Pikes Peak: we took the drive, we did not hike the hike.
Garden of the Gods: A quick, hot and crowded exploration of the park left us wanting more.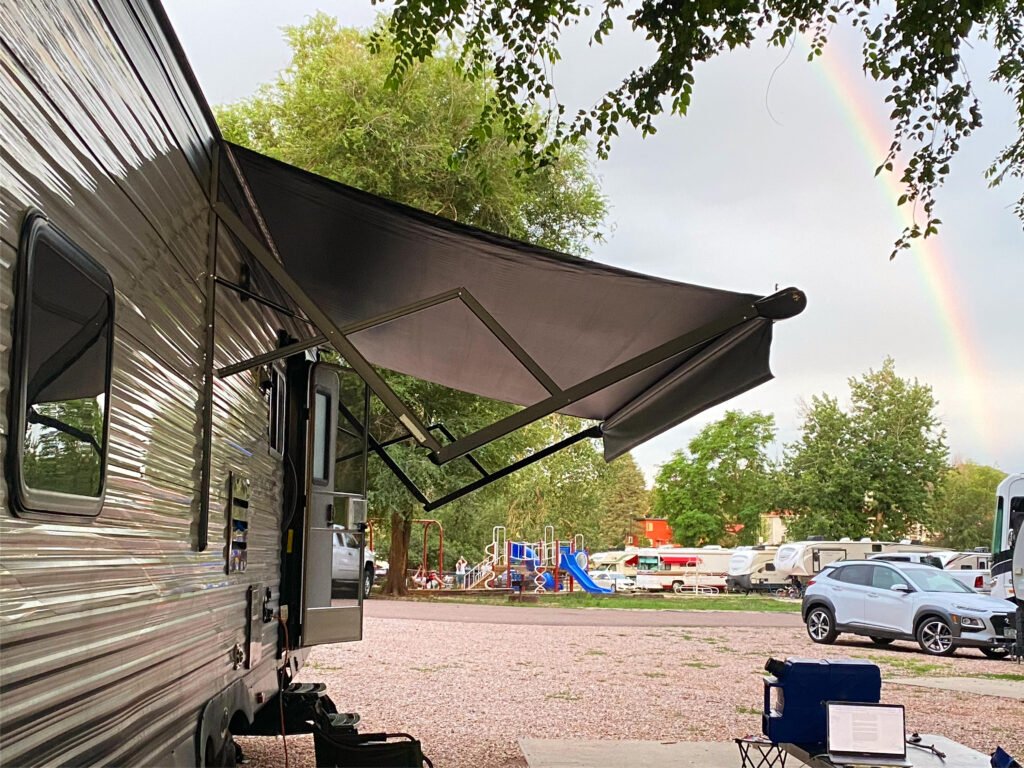 We stayed in the heart of it all at Garden of the Gods RV Resort. If you're looking to be able to walk right out your campground and stroll Manitou Springs, this is your campground. Located just minutes from Garden of the Gods, we found this campground to be a great home base for urban exploration. Two pools, a food truck, laundry, arcade, and a playground on-site, the sites are very close together and you definitely pay for the location and amenities, but that is pretty common for urban campgrounds near popular spots.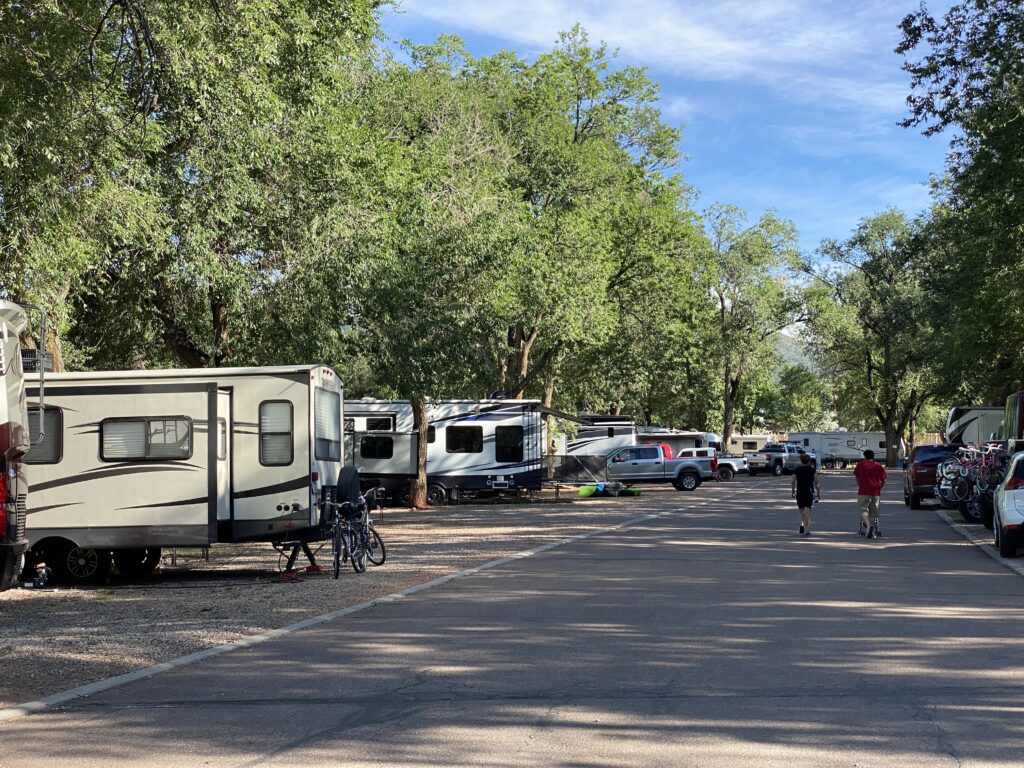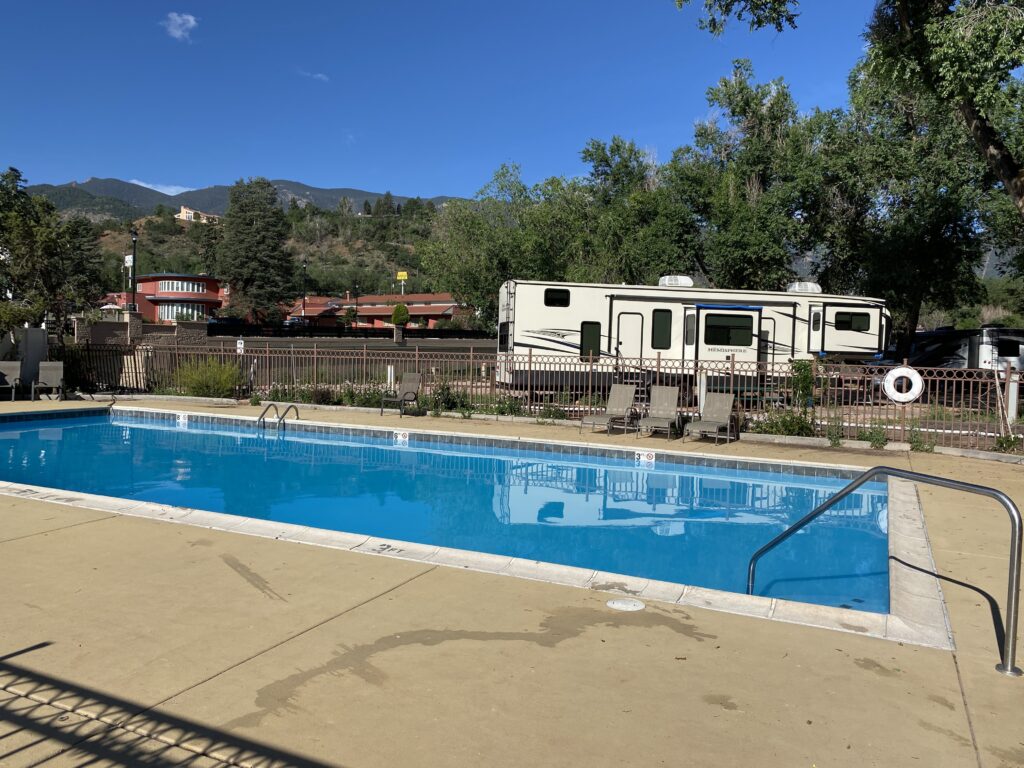 Grab yourself some Colorado brews at the Colorado Mountain Brewery, a short drive from the campground and featuring one of the best summer brews we've ever had – Ginger Wheat Beer. The food is excellent as well and the patio is pet friendly and perfect for kids.
We wrap up the show with a new fresh tank/black tank segment, plus a new brain teaser. You can join in the answering fun and email [email protected] if you think you know the answer!
That's it for this week, keep loggin' those RV Miles and we'll see you on the next episode.
---
If you are enjoying the show we'd love a five-star review over on Apple Podcasts. Your five-star review helps put our show in front of more people, and we can't say "thanks" enough for your support!
Do you shop Amazon? Want to shop Amazon and help RV Miles out?
Use our affiliate link every time you shop and Amazon will send a little bit of money our way at no-cost-to-you!
Come join our Facebook group! https://www.facebook.com/groups/rvmilesgroup/
Want to pick up some of your own RV Miles gear?
Check out our TeeSpring store and grab your swag: https://teespring.com/stores/rv-miles-store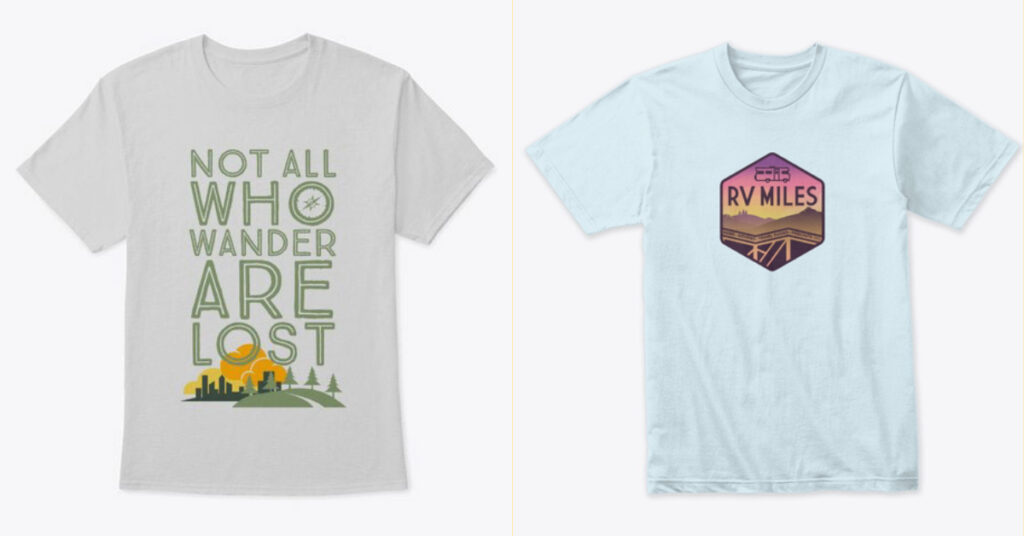 ---
Thanks to these businesses below for supporting the RV Miles Podcast! Click the logos to visit them:
---
Don't forget to take advantage of these deals specifically for RV Miles listeners: