Are you thinking about a new RV? Looking for a few RV buying tips? Whether you're a new RV buyer or a seasoned one, there are always a few things that can easily be overlooked in the whirlwind process
In this article, we share our top 7 RV buying tips you should pay attention to but are often overlooked.
Check out this article on YouTube:
Top 7 items to consider. RV buying tips:
RV Buying Tips #1: Build Quality.
Build quality is a big concern for many people, but when they go to pull the trigger on a new or used unit, they often ignore it.
Lots of brands build units for every price level. Many brands fall under a larger parent company, but that doesn't mean they are all built the same. Quality can vary depending on the group that built the unit on any given day, Remember, most RV's in the same price range are built with the same methods, so it's really often down to the individual unit.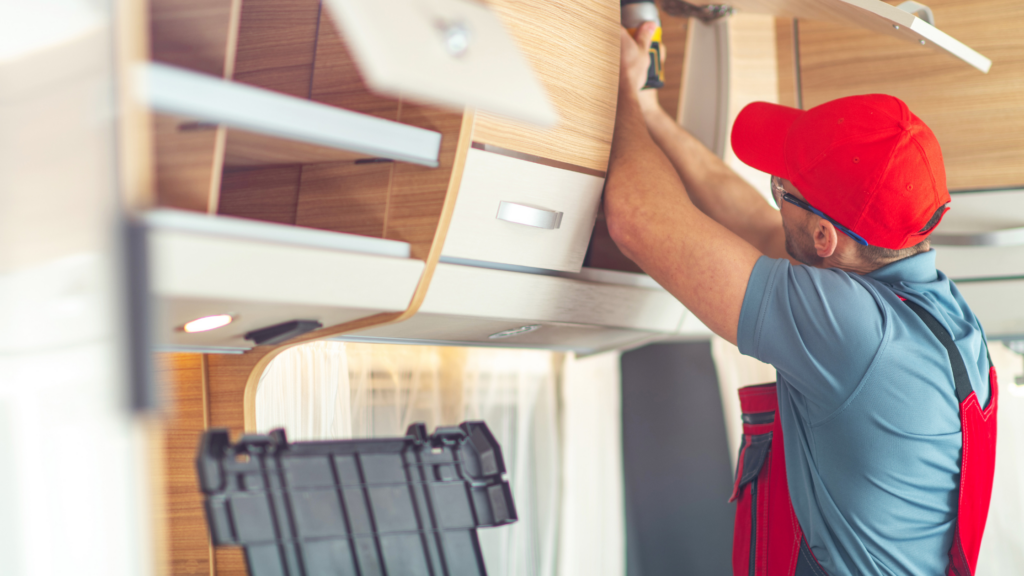 Look for features that will last longer, like solid wood cabinetry, ceramic toilets, and solid surface countertops. Look under the bed and in the pass-through storage to see how the unit is really built.
Fiberglass trailers are generally built with welded aluminum framing, while metal-sided trailers are usually wood structures. These things aren't necessarily dealbreakers, but they should inform your buying decision
Find peace of mind in your purchase by getting an inspection on any new or used RV before you purchase. Similar to a home inspector, certified RV inspectors will spend hours going over every little detail about your unit, so you can make sure anything that isn't up to snuff can get repaired before you accept delivery. You can find an inspector at NRVIA.org.
RV Buying Tips #2: Cargo Carrying Capacity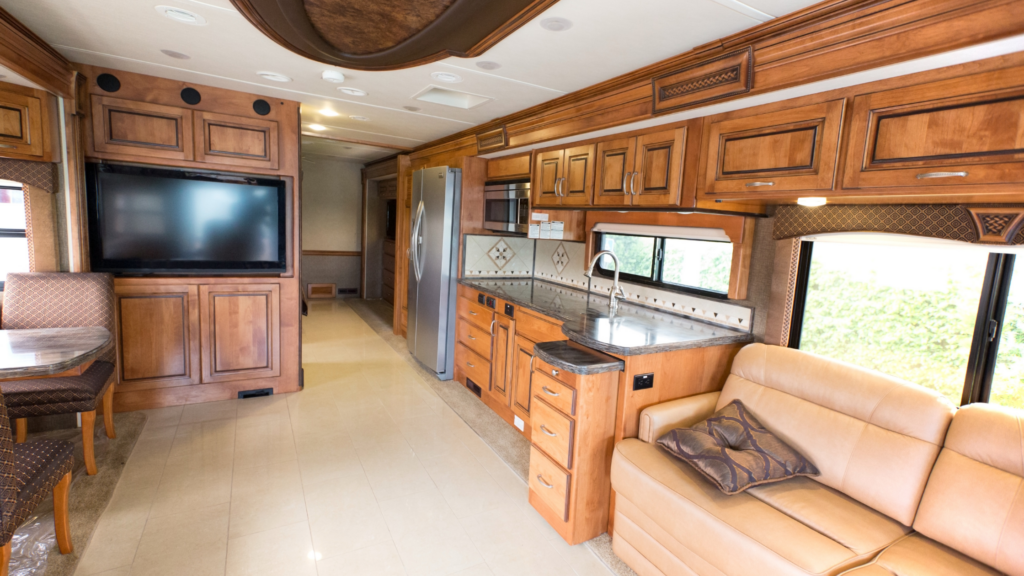 Probably the most overlooked spec, is the cargo-carrying capacity (CCC). What good is that giant refrigerator and cavernous storage if you don't have the ability to use it because you can't carry enough weight?
Check the CCC on every unit you tour, especially if you intend to bring a lot of stuff with you. And remember, water weighs 8⅓ lbs per gallon so that 50-gallon water tank on your new fifth-wheel weighs over 400 lbs when full.
RV Buying Tips #3: Tank Capacities
Speaking of tanks – what is the capacity of the grey, black, and freshwater tanks? Some RVs have generous tanks, with well-thought-out ratios between the sizes, others seem to just put whatever tank fits in.
When considering tank sizes, it's important to ask yourself how you intend to use them. If you plan to camp often without hookups (water, sewer, electric), your most important consideration is your freshwater tank, as the grey and black will usually not fill before the fresh is empty.
That said if you intend to primarily use campgrounds with water hookups and no sewer, generous grey and black tanks can keep you camping longer. The bigger those tanks the smaller the chance you'll need to make a trip to the dump station during your stay. Also, bigger RVs don't necessarily have bigger tanks. Know the kind of camping you plan to do and look for tank sizes that will support that.
RV Buying Tips #4: Conveniences That Make Regular Use Easier
Don't be fooled by inexpensive add-ons like outdoor speakers and WiFi prep. Those items you're better off purchasing on your own and installing at a later date. Instead, consider the features that are a bit more difficult to install after the construction phase. Items that make life in an RV easier.
For instance, a tank sprayer. There are lots of aftermarket add-ons for flushing out your black tank, but a built-in tank sprayer is much more convenient and works better than most.
Winterization kits that bypass the water heater when it's time to fill the lines with antifreeze are shockingly not standard, and a must-have.
Additionally, look for easy-access panels to get to water connections, as they often need tightening. An electric tongue jack and electric stabilizers or a full leveling system require quite a bit less physical effort than anything that involves a hand crank.
RV Buying Tips #5: How the Storage Actually Works
It's easy to see if an RV has a lot of storage space or not, but can it be opened easily? Or does it involve lifting up a massive piece of plywood with no lifts or hinges?
Under-bed storage? RV buyers should test how easy it is to lift the bed open every day, especially if you plan to upgrade to a heavier mattress with bedding on it Can you actually fit full-sized plates in any of the cabinets or drawers?
Is there enough counter space to set out a toaster or coffee maker? Can you envision where you will store shoes when people enter? Where will your garbage go?
Other questions to ask include laundry storage. How about your towels? These are top items that don't often have a convenient space, so try to map out in your mind how you will deal with them.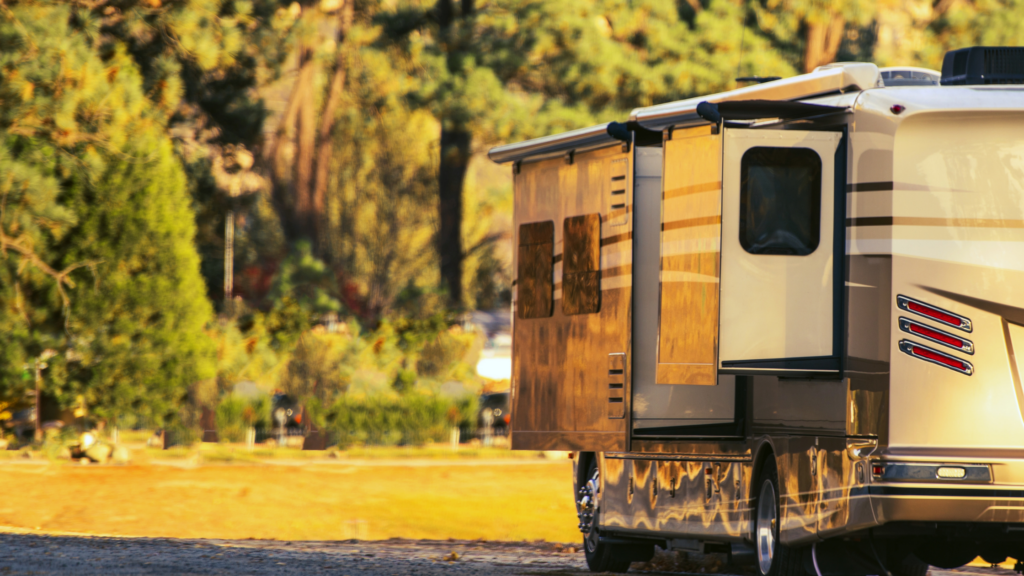 RV Buying Tips #6: Slides
Slides can drastically change the space inside an RV, but make sure to look at the unit with all the slides in, and make sure you are comfortable with that.
Some, especially in motorhomes, will still allow you to access everything, others will block off bedrooms, bathrooms, and even the kitchen. Blocked areas are important to assess ahead of time, especially if you plan to pull over and use your rig for the bathroom or to make a sandwich.
Slides are also a common point of failure, whether it's the motors, alignment, or leaks. Multiple slides compound those issues and take longer to bring in and out at the campsite. That doesn't mean RV buyers should avoid slides, it just means you need to make sure they're built well and operate properly upon purchase.
It's important to know how to maintain a slide. Pay close attention to the technology used. Hydraulic slides are the most reliable and most expensive. That said, the frame rack & pinion slides are common, and reliable, displaying very few issues if installed correctly and maintained.
Many manufacturers will point to cable slides as reliable and high quality – but customers will point to lots of failures, so they're used less and less. Schwintek and other in-the-wall systems work fine for smaller, lightweight slides, but should be avoided on heavy, large slides.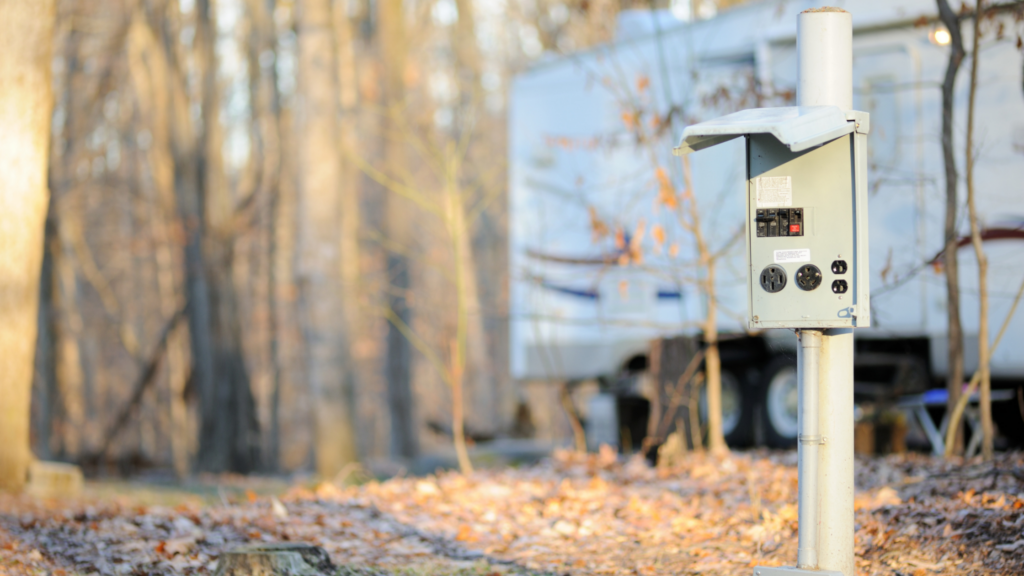 RV Buying Tips #7: Electricity
30-amp RVs can connect to virtually any RV park connection, while 50-amp RVs can run a lot more things – especially multiple air conditioners. You can still use a 50 amp RV in a 30 amp site, but you may be limited to one air conditioner and have a hard time running multiple heating and cooling devices at once.
Understand how inverters work. If you want to run AC devices like a residential refrigerator or use your outlets on battery power, you'll need an inverter. Some inverters are wired to run the whole rig, others are just for the refrigerator or an outlet or two.
You'll also want to pay attention to where the outlets are located. Do you intend to use your kitchen table as a workspace? Is there an outlet nearby? Will your coffeemaker or toaster's power cord reach the outlet under the upper cabinets? Will you be able to plug your phone in next to your bed? Outlets are often one of the most overlooked items in an RV, and yet they are something you will use numerous times a day in various ways.
---
Those are the seven RV buying tips people often overlook when buying an RV and make sure to check out our RV Basics articles for more ways to make the most of your RV life.
---